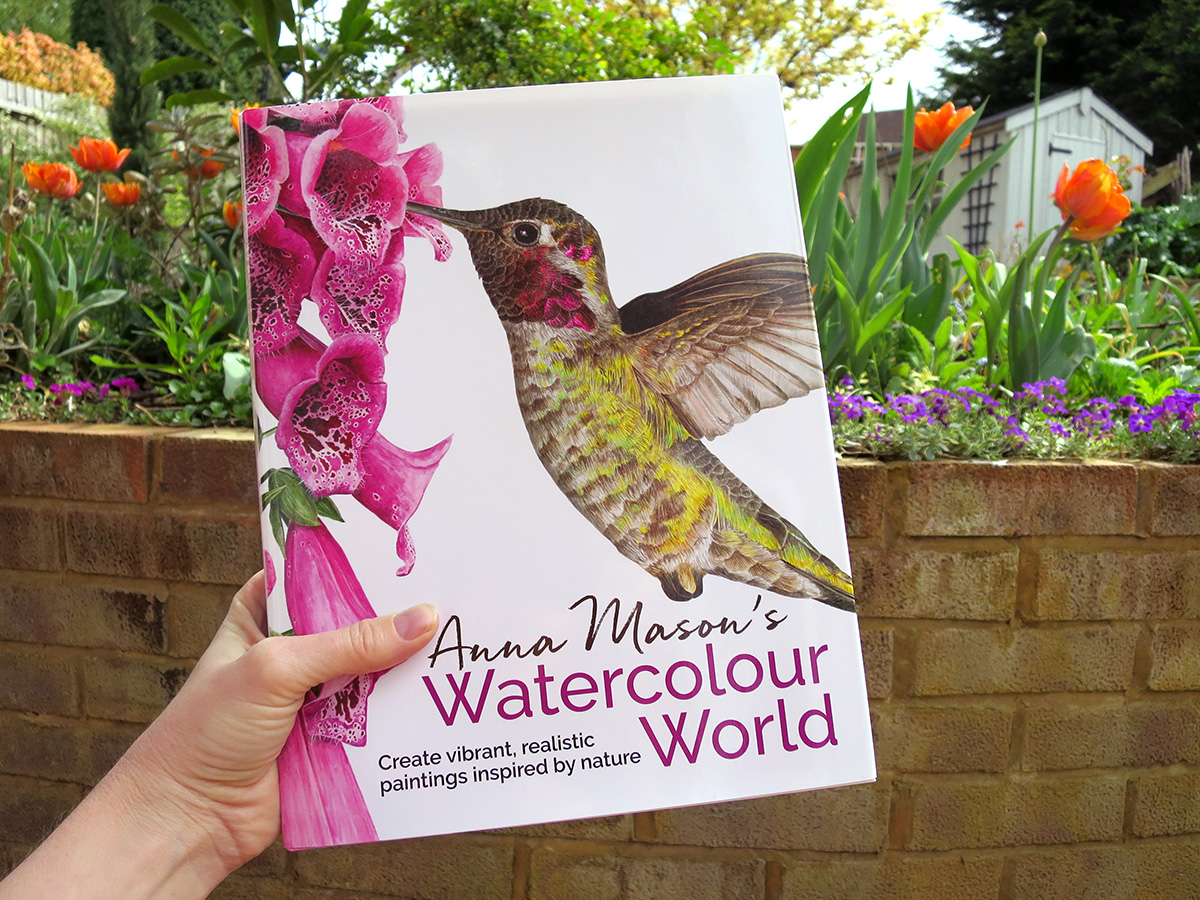 As my new book, Anna Mason's Watercolour World, is now well and truly RELEASED into the world, I wanted to share with you some lessons I learned from writing it
The means are just as important as the ends
Right now I have a healthy dose of the natural nerves we all get when ever we put something 'out there'.
And there's a certain intensity to that when you know anyone can leave you a public review on Amazon!
But as my book is released, I also feel about as confident as I can that it's going to serve its readers really well.
And that's because the process of creating it was so enjoyable.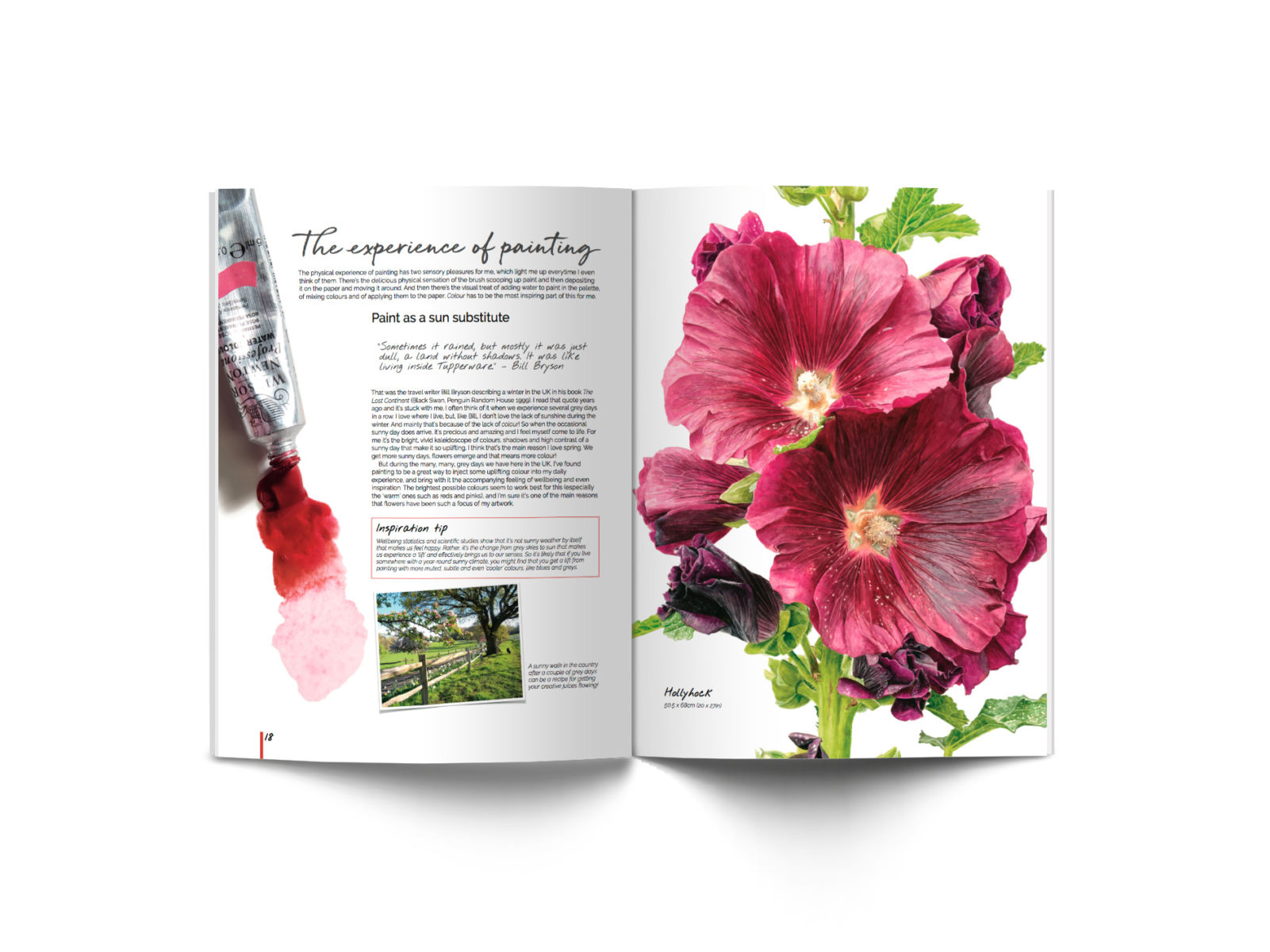 I do believe that when you enjoy something, that state pours into what you create and other people pick up on that. We're often told in our culture to push on through and to strive strive strive, but operating out of that headspace, in my experience (as I've done plenty of this too!) usually results in stress and burn out and ultimately a creative product that's perhaps just a bit 'meh'.
Whereas,  if you've enjoyed doing something; if it's given you a relaxing, fun experience, that's a great result, regardless of the opinions of others. THIS IS 100% THE CASE FOR PAINTING TOO, BTW.
What does enjoying the process look like in reality?
I'm often talking about how, when you paint, you should aim to be in 'flow'. But of course that applies to most things.
And on a flight back to the UK from filming a Craftsy class in Denver, instead of trying to catch some shut-eye on the red-eye, I felt compelled to open the notes app on my phone and write down all the sections I wanted to include in this new book.  The focus was on how I could do the best possible job of helping those people who want to paint like me, whilst also being really personal and sharing plenty of myself.
There was no over-thinking it, the ideas just flowed and felt really good. Exciting but calm at the same time if that's possible! Joyful I suppose.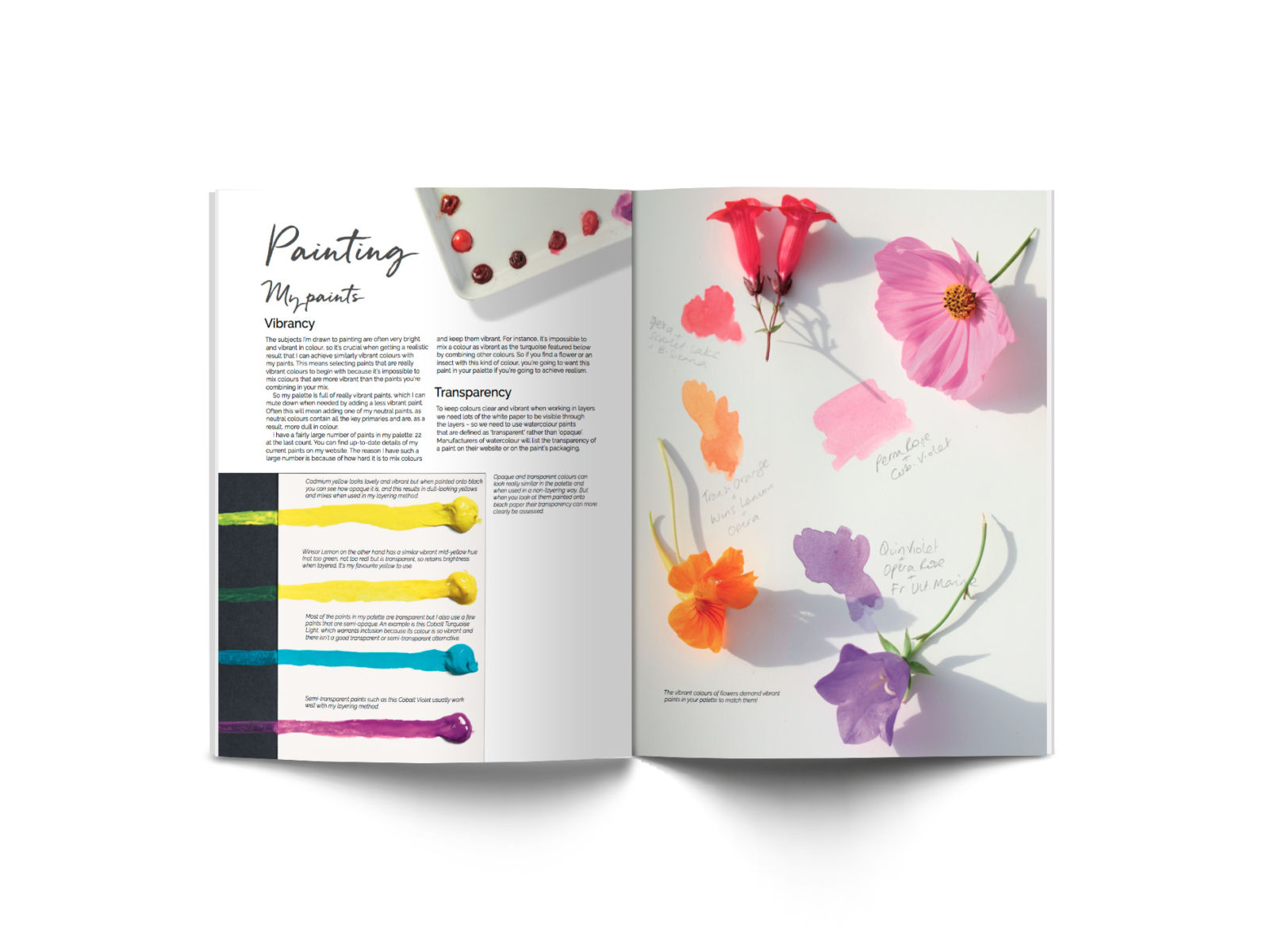 The benefits of breaking a big project down
And from that starting point I went ahead and planned out what each and every page should look like.
I wanted the book to be a total reflection of the material inside; so reflecting beauty, nature and the uplifting effects of a sunny day.
From there, all there was left to do was to write the thing!
At 145 pages long, that could be really intimidating.
But with my sections, and then pages all planned out I didn't feel that at all.
When something's broken down into a series of smaller steps, and you simply focus on THE NEXT STEP in front of you, there's no stress.
The support of others
I was lucky enough to have a fantastic Editor, Becky Robbins, who was excited by my book, encouraging, and also able to practically help with page layout ideas. It felt great to have that support, and sharing what I was working on was much more fun than going it alone (again this is the same for learning to paint too!).
So I'm thrilled that the end product, this gorgeous book, invites people into my watercolour world but fires them up to take on their own watercolour projects and develop their own creativity.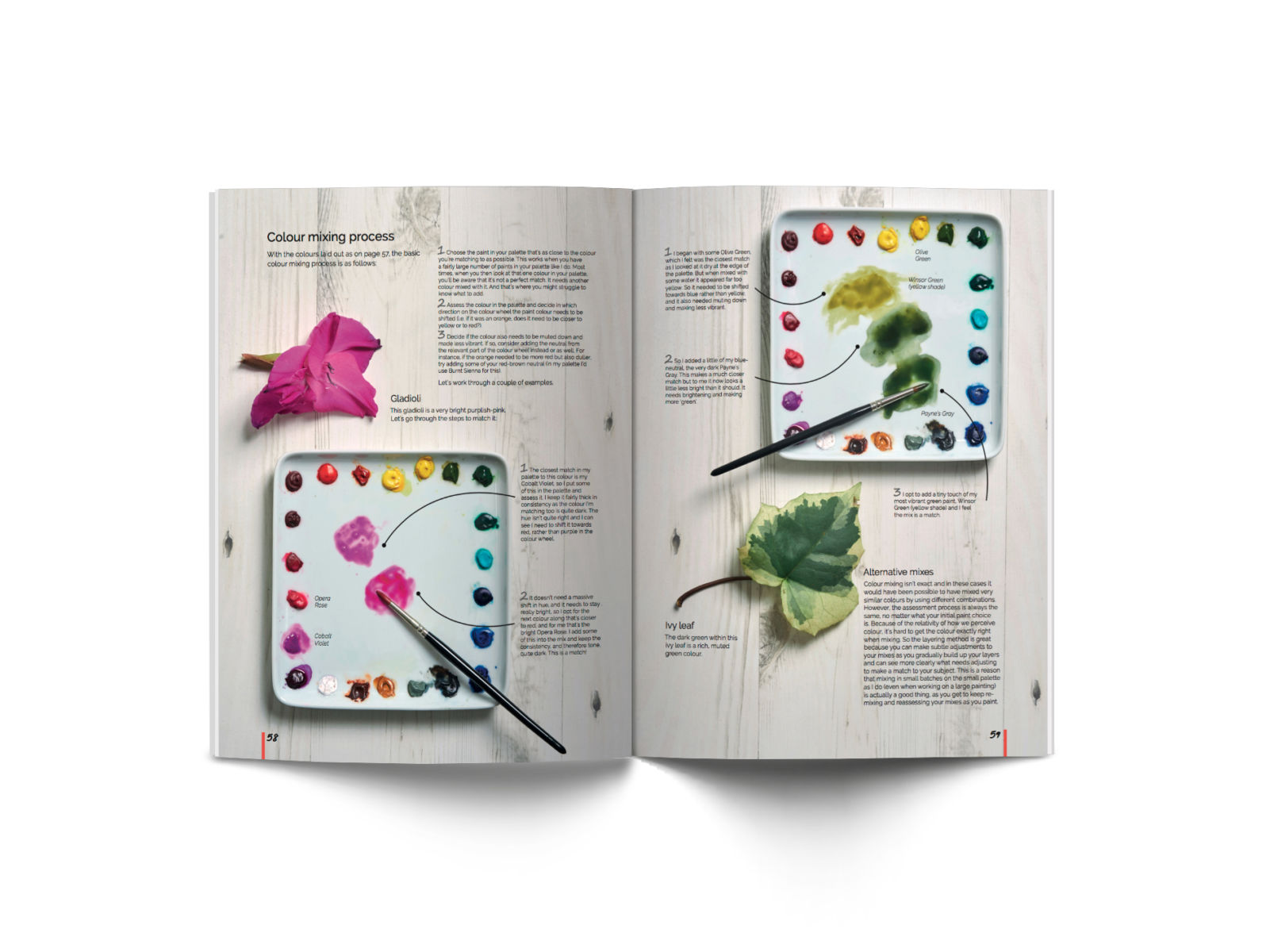 How to get a copy
If you've read the book (and liked it, haha), I'd love it if you'd consider leaving me a review on Amazon.
And if you've yet to read it, you can get it now on your version of Amazon wherever you are, including:
(Disclosure! If you click through from these Amazon links I get paid a tiny amount per book by Amazon, 👍)
And you can also get it at Barnes & Noble (US), Indiebound (US), Jacksons Art (UK) and Waterstones (UK)
Also, it's been sold to publishers in China, Japan, Russia and France so once their translators have done their magic, expect these editions to be released later this year.
~HEADS UP~ If you ordered a signed copy direct from me when I was offering them, the last was dispatched by Phil & I around the 14th April (check your emails for a notification) so wherever you are, you should be receiving yours very soon if you haven't already. 🙂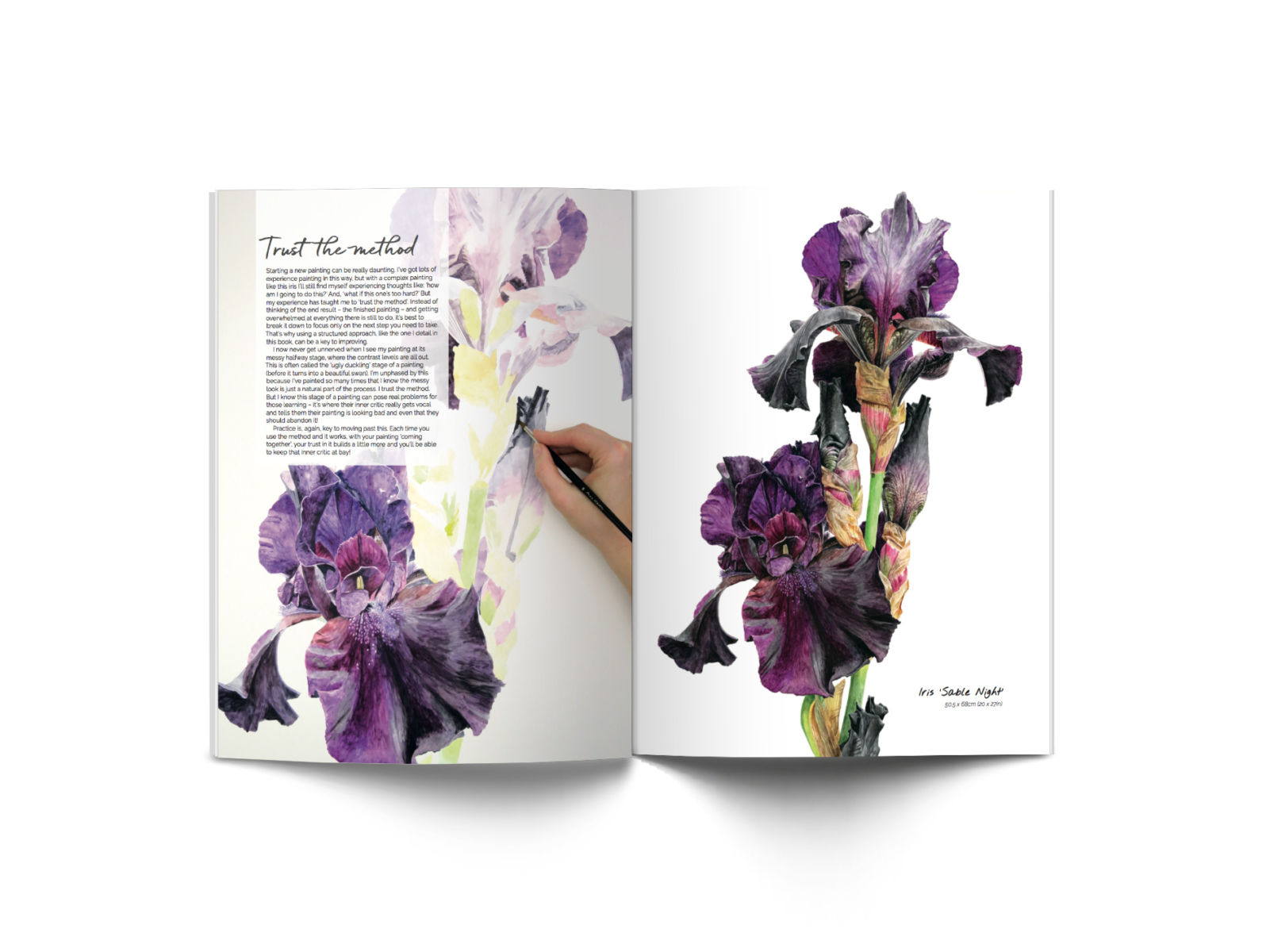 Your own tips for taking on big creative projects
How do you stay cool calm, collected and enjoying the process when you've taken on something massive? I'd love to hear from you in the comments below!