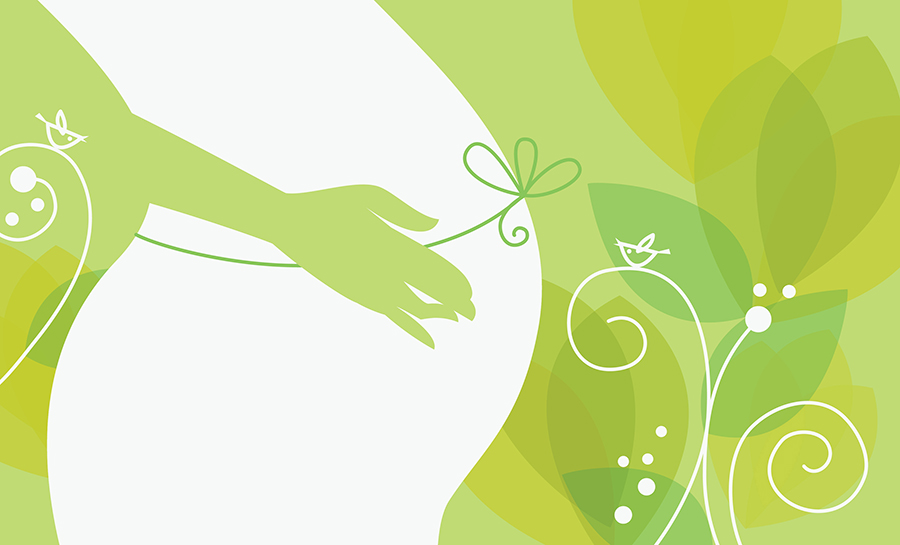 This is a post I have wanted to be able to write for a while. For the last 3 years to be exact!
Phil & I are expecting a baby boy!! Due at the end of September.
The journey to get here has been tough. We had to go through IVF.
IVF isn't widely understood. Before I had to go through it, it just meant 'test tube babies' to me. To give you a flavour, it actually involves:
months of daily self-administered hormone injections

exhausting reactions to those hormones

countless medical appointments

general anaesthetics
all with not very high odds of success. 
Oh and lots and lots of waiting. It's a huge lesson in patience.
And the hardest part is the 'emotional rollercoaster' of it all.  It was the hardest thing I think I've ever been through (strangely beating thyroid cancer and a nasty divorce!!).
Possibly this is because I have always known I wanted children. I have a clear memory of thinking about it after seeing a baby on the TV when I was 9. It was deeply engrained in what I wanted for my life.  Which meant that the threat of that not happening was very painful. As was watching friends and family having babies without issue.
People who haven't experienced infertility can find it hard to relate.  And I get that.
For those of you not familiar with what it feels like, it's sadness and a strange kind of grief.
You can read about it here.  
It's made worse by the fact it's pretty much a taboo subject and you're often left to experience it isolated as a couple.  Which is why I'm talking about it now, because I really believe the more we talk about it, then at least the secondary level of distress related to the 'taboo' part will decrease.
Like other forms of grief & sadness, it can be sapping of your creativity and your desire to paint.
But, in my experience, the blockage was only there if the grief wasn't given space. If the sadness wasn't allowed to be expressed.
I think it's when the emotion is blocked, that's when your creativity shuts down.
So for the most part I managed to keep on painting over the last few years. Of course doing it for a living helps with motivation. But the main help was to tune into when the 'blocked' feeling arrived and realising that meant I needed to take time out for a cry or to just write in a journal whatever came to mind. To get the feelings OUT somehow.
Doing that (even when I really didn't want to – who wants to sit with horrible feelings?!), before trying to press ahead with my day was key.
If I powered ahead regardless I really struggled.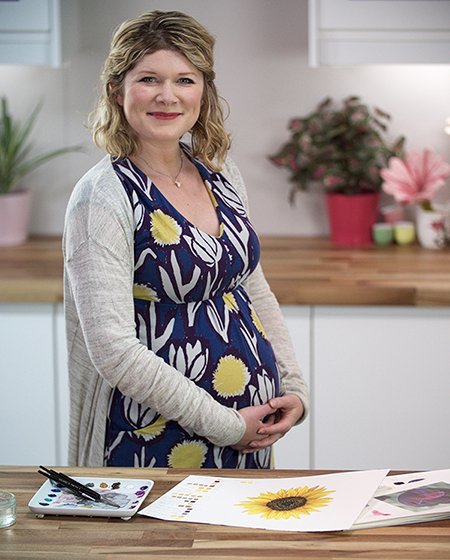 It's been a tough few years, but now we have a happy ending, thanks to the absolute miracle of modern medicine, for which we are hugely grateful.
To those of you going through this now or who have been through this in the past, perhaps before technology was so advanced, and with or without your happy ending, you have my absolute sympathy and love.
And now that the 3 months of horrible all-day 'morning' sickness has passed, I'm now hoping for an uneventful rest of the pregnancy!
If you've got tips for nurturing your creativity through times of grief & loss, or other similar experiences you'd like to share, please leave me a comment below, I love to read them.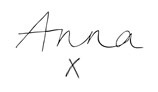 P.S for members of my online school – don't worry, we've been filming lots of tutorials ahead of time and, with Phil & I both at home to share baby-care, I plan to be just as involved as ever with school activity!