For 6 years, this 3rd week in May meant one thing to me.
CHELSEA FLOWER SHOW
It was a a huge privilege to be there.

But it was also an emotional roller coaster!
Imagine painting for a whole year to have enough paintings to exhibit…
paying the HUGE sum of money to exhibit…
loading up the car to BRIM full (will it all fit?!) and traveling to hang the paintings in the crowded central London location:
Before starting a full 7 days of manning your stand, selling your artwork.
Oh, and also imagine that most of your annual income would come from there.
PRESSURE!
So imagine how great you'd feel when you sold a painting.
Huge relief and gratitude.
And, in reality this did happen plenty of the time for me.
But the thing is, Chelsea Flower Show has 165,000 visitors.
I had maybe 200 customers if you include greetings cards and prints.
So, that's 164,800 people who rejected my artwork and therefore ME.
Or at least that's what my mind, at my low points, would say.
And, whilst many people said kind and lovely things about my artwork, I experienced quite a few people state, in my earshot, that it 'wasn't for them'… or worse.
Now of course they are entitled to their option – and of course, rationally, I know not everyone can like everything.
And of course they only said it in front of me because they didn't realise that it was me who had painted them…
But still…
It felt so demoralising.
And I had some time to ruminate as the show is open 8am to 8pm every day. And until about midday very few people were buying artwork – they were checking out the gardens.
And in those hours I often felt rejected. Low.
It seems so silly looking back.
But then our artwork is so personal.
It's hard not to get over-identified with it.
And it felt so raw to be there in front of thousands of people with it.
With literally nowhere to hide.
During those quiet hours my oh-so-unhelpful mind told me:
I should loosen up my style and paint something different
I was crazy to have given up my sensible career to pursue painting
I should jack it in and become a primary school teacher*
This experience was so powerful because as soon as I had a sale and felt 'great' I could see with clarity that this self-talk was not founded in reality.
And not to be listened to.
As usual, it was the self-talk, rather than the actual situation, which caused the stess-out.
How did I turn this around? I made myself focus on this one truth:
You must paint your paintings only for YOU.
If you do that, if you have FUN doing that, then you're the winner whatever anyone else thinks.
And of course, when you truly feel this way the sales seem to roll in anyway!
Keeping self-talk in check is vital to sharing your artwork – and to generally not just staying locked in your bedroom 24/7!
So when I saw this inspiring TED talk by Psychologist Guy Winch about the importance of what he calls 'emotional hygiene' it really resonated.
And I'm sharing it for those of you who have:
been wounded by a friend or relative telling you that your artwork was 'not for them'
haven't (yet) put your artwork out there because you're too scared of a negative reaction
or worse…haven't yet picked up your brush because you're so scared of a negative reaction!
Remember: you don't have to believe everything you think!
Let's work on developing more compassionate self-talk so we can be brave and put our artwork out there!
I'd love to hear of your own experiences – real or imagined – of artwork rejection – and how you turned your thinking around if you managed to!
Please share them in the comments below.
Happy painting!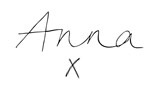 * I have huge admiration for primary school teachers. At a low point with my art, I did some days of teacher-shadowing at a primary school and realised it was WAY TOO demanding for me and totally NOT the solution my mind had been telling me it was!