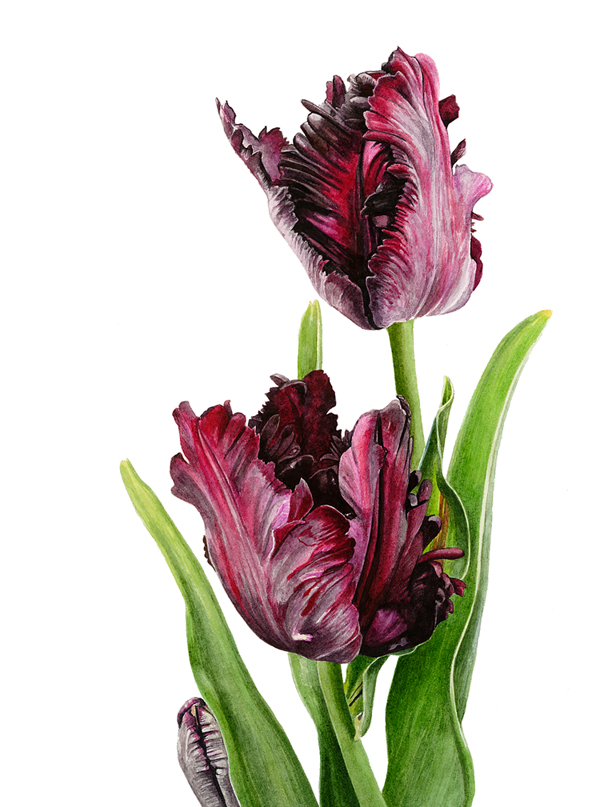 In terms of composition, botanical paintings often have the subjects positioned in the centre of the paper, as a sort of specimen, in the tradition of a functional scientific illustration.
Whilst this might be suitable for a scientific journal, it doesn't tend to generate impact. Instead I favour compositions where the viewer is put 'up-close and personal' with the subjects.
So usually this is from a low angle. I also like to show the subject in a natural setting for the feeling that you are in its environment and not the other way around.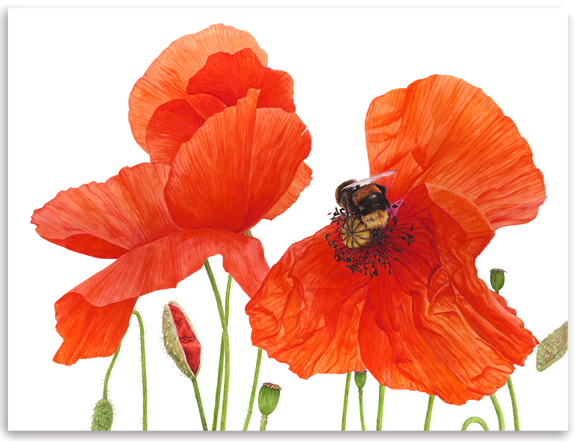 In this poppy painting we are in the bee's environment, we're not looking down on him from above (as we would normally be if we were walking around a garden and then casually looking down):
Again, the use of photographs as reference material is invaluable for this and taking them usually does involve crouching or squatting, which is why I recommend all budding botanical watercolourists take up yoga too (only joking!).
The tulips featured here are available as a full video tutorial in my online School and also in my book 'The Modern Flower Painter'.