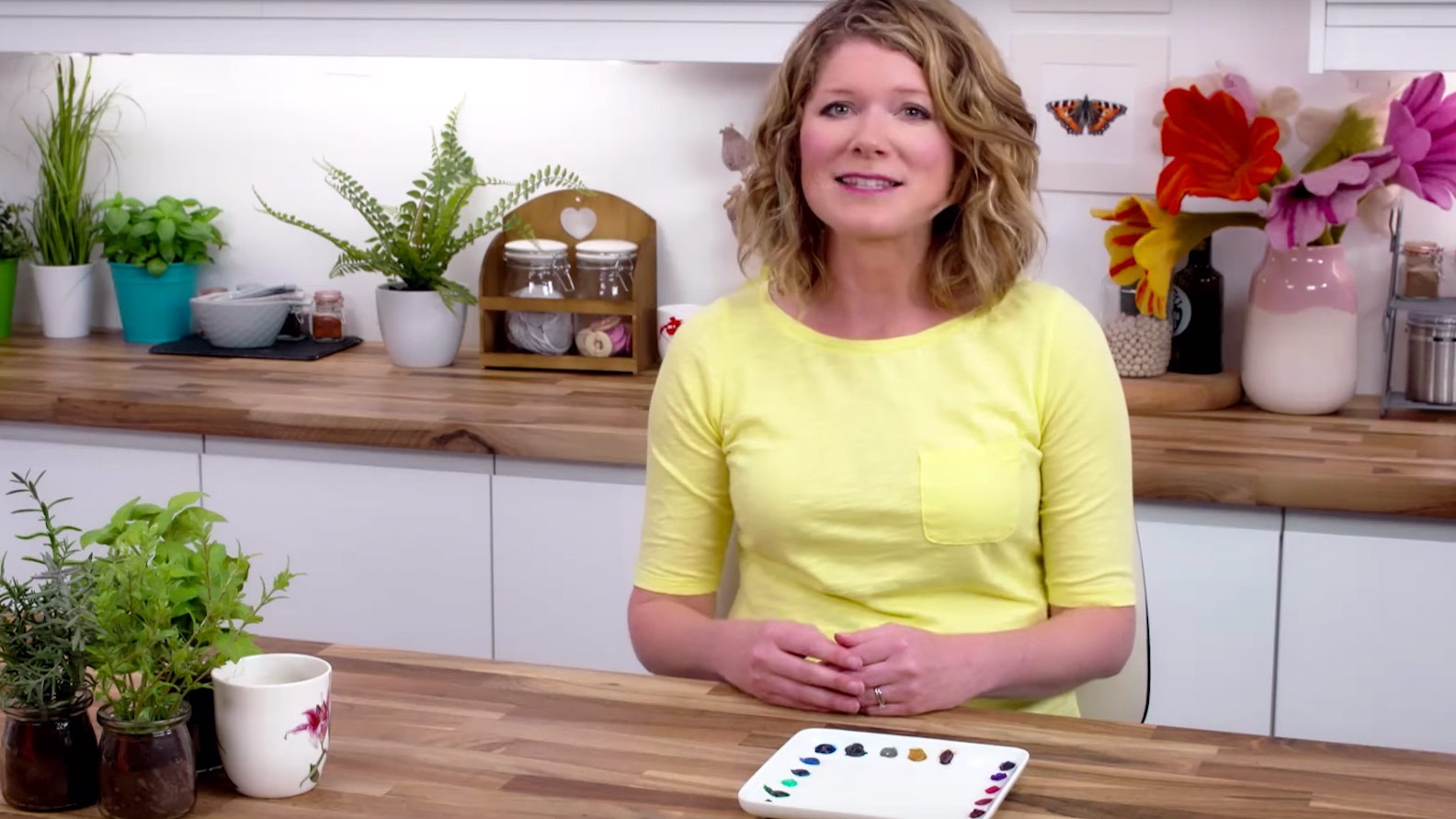 I know that for many people learning to paint, colour mixing can prove frustrating.
Which is why setting your paints out in a specific type of colour wheel arrangement can be really helpful to the process.
For example: let's say you were trying to match to a specific blue.
You would choose the blue from your palette you thought was nearest to the colour you're looking at.
But most times, when you then look at that one colour in your palette, you'll be aware that it's not a perfect match. It needs another colour mixed with it.
And that's where you might then struggle to know what to add.
Sound familiar?
But if your colours are set out in a colour wheel, it's my experience that most students can then decide which direction on that wheel their colour needs to shift in.  So for a blue that would be either towards green or towards purple.
And with their paints laid out in order, they can easily choose a colour to try from the right part of the wheel.
So in case you've missed this video before, I wanted to share with you the way I set out my paints, and urge you to have a go at doing the same with yours if you haven't already:
**** You can download the PDF of my paints and other equipment via this page****
If you have a session setting out your paints like this don't forget to photograph your newly ordered palette and tag it #AnnaMasonArt via social media so I can see it.
Happy painting,