In 2007, after painting for only 18 months, I won an RHS Gold Medal and Best in Show award for botanical art.
The judges were impressed by the quality of my paintings, but also by my dedication to the subject. I'd painted 20 pictures of the apple tree from my garden from bud through to fruit. Given that each piece took over a week to do this was a pretty epic undertaking.
I'm completely self-taught and you can hear more about how I developed my skills in the video here.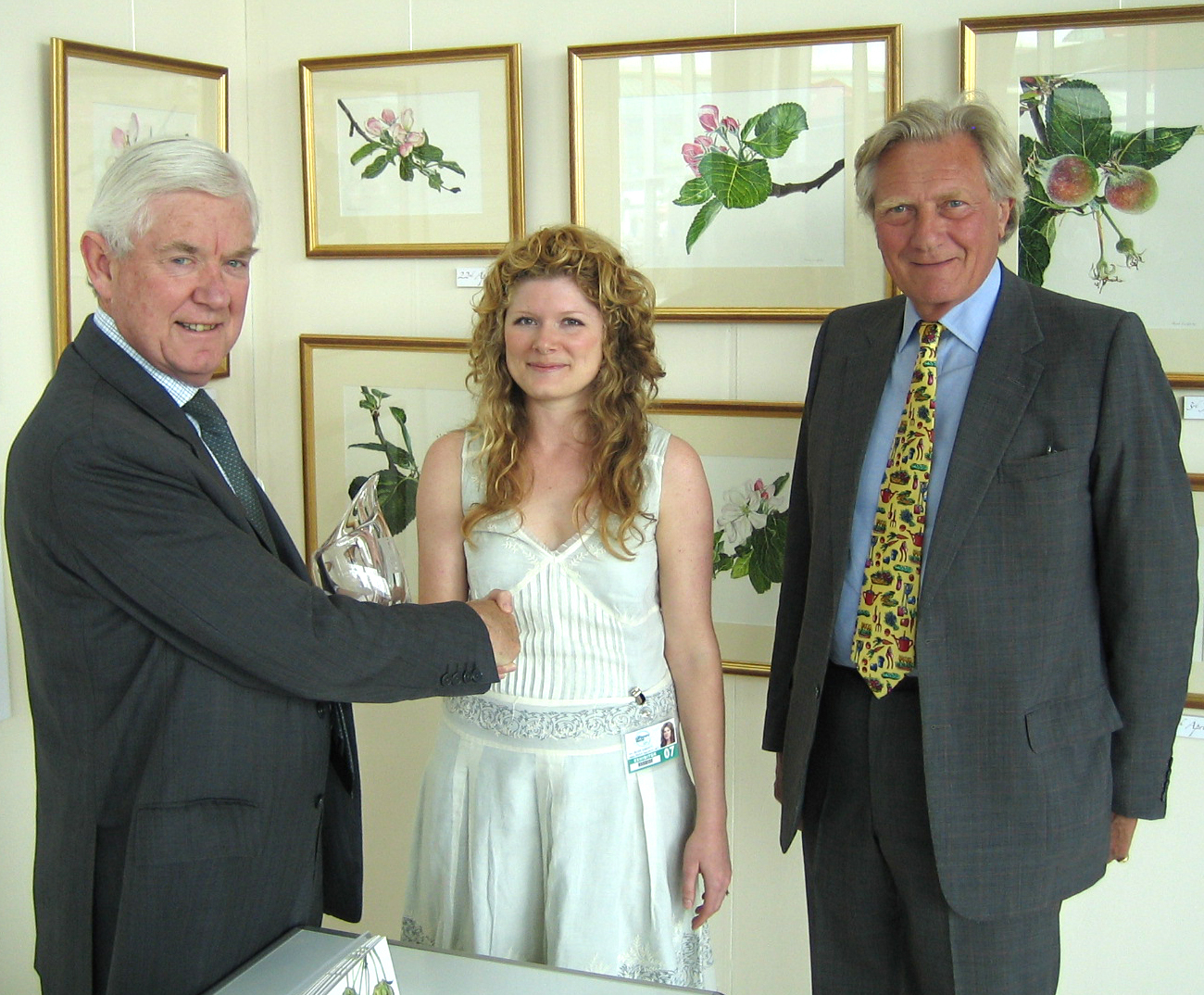 RHS President Peter Buckley and Michael Hestletine presenting me with my award in 2007