I've always taken a lot on.
Painting commissions, exhibitions, writing books, teaching workshops, launching and then running my online School. I've often felt busy.
But that busy feeling has reached a WHOLE new level since I've had my baby Ben.
Before Ben was born (last September) my husband Phil worked alongside our small but invaluable team to provide me with much needed support with everything except the painting.
But now Ben's here, me or Phil are always looking after him (unless my brilliant Mum is – she's also a huge help). 
It's a huge privilege to have Ben to care for (and feels all the better now he's started sleeping through the night!) and I'm super grateful for the chance to do it.
But the limit to the hours in the day means some things have just had to be dropped right now.
Meals have to be prepped QUICKLY. Dexter the dog's not getting the long walks he used to. I'm painting less 🙁
And in addition to the support of the people around me, to stay just-about sane in this most intense of years, I've needed another thing:
Morning me-time.
Phil has been amazing (as usual) and facilitated me having 45 mins each morning to do some pilates and then have my breakfast in bed.
Heaven. Well the breakfast in bed bit, the pilates is hard work!
What I've noticed is that if I don't get the pilates done FIRST thing, then there is ABSOLUTELY NO HOPE at all of me doing it AT ALL.
As the day goes on, seemingly 'more important' things seem to take over and I never make the time to do it, even in Ben's nap times or in the evening once he's asleep. It's crazy really because when I'm able to step back and have clarity, I'd say doing the pilates and looking after my body is very important to me so should be prioritised.
This is a phenomenon that's quite well known. As Gretchen Rubin writes in 'Better than Before: Mastering the Habits of our Everyday lives':
For most people, whenever possible, important habits should be scheduled for the morning. Mornings tend to unfold in a predictable way, and as the day goes on, more complications arise – whether real or invented… Also self-control is strongest then; I heard about one corporate dining room that encourages healthier eating habits by requiring people to place their lunch orders by 9.30a.m, no changes permitted.
Utilising mornings is also what I did when I was just starting my painting career and had a regular full-time job.
I used to get ready for work early, and then paint until I had to leave the house. In fact I changed jobs so I could walk to work and thus gain an extra 30-45 minutes painting time each morning.
I will forever be grateful that I was able to do this. It could have been so easy to have fallen into what Oliver Burkeman calls the 'Importance Trap':
It's tempting to tell yourself you'll save the important stuff for when you've got a big slab of time. But you just end up focusing on trivial tasks instead. One way to avoid this pitfall: spend the first hour of each day-before checking email – on something that truly matters. Even half an hour of doing a vital task beats six or seven hours you only fantasised about.
Challenge!
So if you consider developing your painting skills to be important to you, and you've not yet  managed to get painting into your life on a regular basis, how about you take this challenge:
Commit to 2 full weeks of doing around 30 mins of painting EACH morning. Wake up a little earlier if you have to. If you need inspiration check out my online School of course! Or if you'd like some more generic art inspiration, try something like Danny Gregory's 'Art Before Breakfast' book

.

Actually do it each day!

Review your output at the end of those 2 weeks. You'll be seriously impressed at the amount you've achieved. Impressed enough that I think you'll want to carry on with your new routine.
If you try this, please post your progress in the comments below – I'd love to read about it. And if you've any other scheduling tips, please share them below.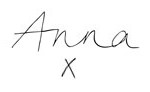 P.S – to take a quiz from Gretchen Rubin about what 'type' you are when it comes to forming habits, check out this post I wrote a while ago.