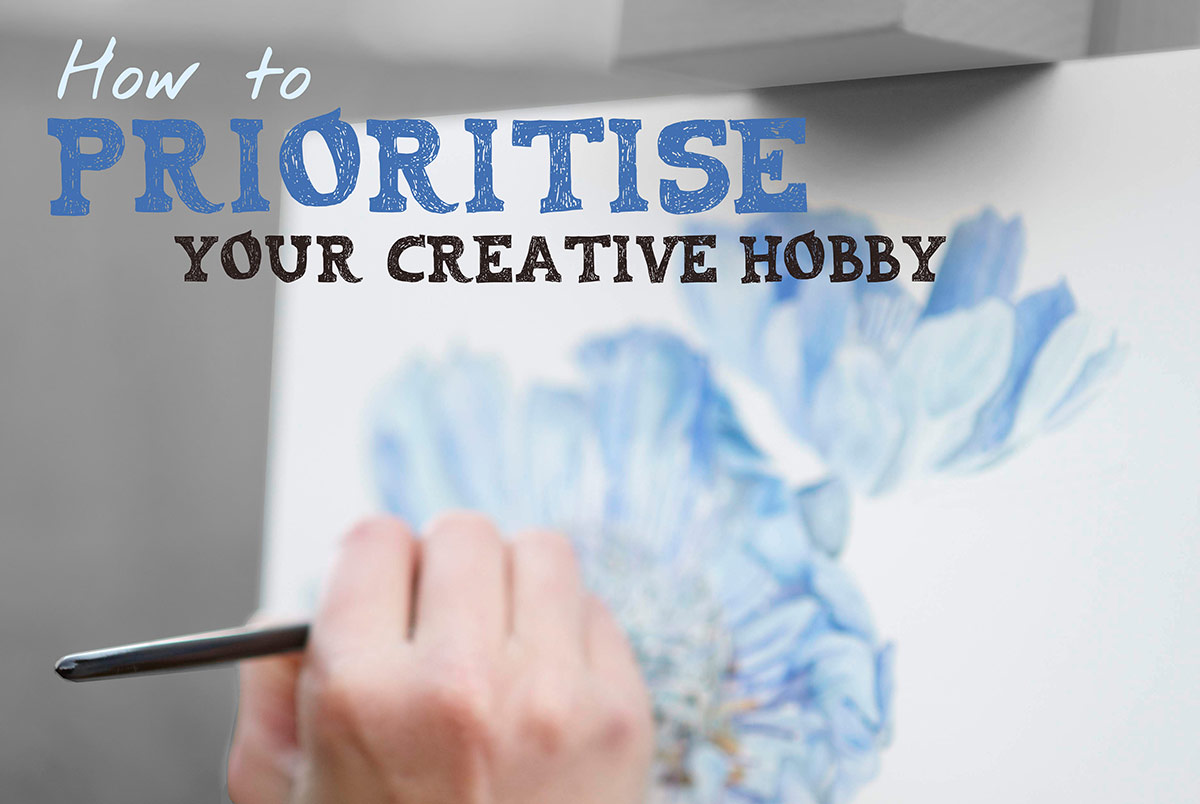 In our 'always on' culture, the ability to switch off and engage in an activity that truly re-charges our batteries is increasingly rare.
For those drawn to it, painting or other creative hobbies can be just that kind of activity. As Winston Churchill wrote:
Painting is complete distraction. I know of nothing which, without exhausting the body, more entirely absorbs the mind. Whatever the worries of the hour or the threats of the future, once the painting has begun to flow along, there is no room for them in the mental screen. They pass out into shadow and darkness. All one's mental life, such as it is, becomes concentrated on the task.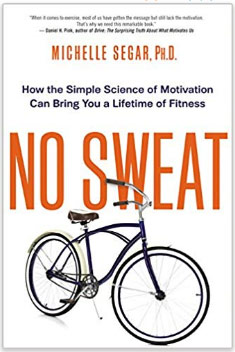 I'm fascinated by why so many of us have every intention of making time to do this sort of activity, but then don't do it. We know it would be really good for us and yet we CANNOT make it happen over the long term. But we're capable people, able to stick to commitments like working, or to family and friends. So what's going on?
It's because it requires making a commitment to ourselves and prioritising that. And so many of us (especially women) have been conditioned to feel, deep down, that that's not OK.
Whilst I've made painting my 'job' and therefore (as it's 'work') do it really regularly, I struggle with other self-care activities like exercising.
In an effort to fix this, when I was on holiday in Ibiza last September, I read the inspiring book 'No Sweat' by behavioural scientist Michelle Segar PH.D. It's focus is on how people who don't already exercise regularly can learn to do so, over their whole lives, by focusing on the positive feelings and energy they get from whatever form of exercise they DO enjoy (enjoyment is key) and then giving themselves permission to prioritise getting those feelings.
So, if like Winston Churchill (and me!) painting gives you replenishing feelings and increased energy – both mental and physical (or you think it might), just HOW do you prioritise doing it when there always seems something more important to do?
1. Recognise that your mindset has been in control
Segar writes:
The first step is to get inside your mindset and [bring to the] surface the beliefs and attitudes that are preventing yourself from prioritising your daily energy level and your sense of well-being…

It's easy to mistake our mindset's choices for our choices. That's because our mindset is powerful.It determines how we perceive everything, guiding our behaviour and creating our priorities for how we spend our time. Because we live inside it, it's hard even to see. The thing to remember is this: Your mind set is your socialisation but it is not necessarily you. And it does not always have your best interests at heart.
We can be sure it's our mindsets at work when we find ourselves doing the long list of things we feel we 'should' do before the self care activity that would actually relax and energise us. As clinical psychologist Rachel Andrew says:
People say they are so busy doing the 'shoulds', – whether that is working, caring for family or being a part of demanding friendships – that by the time an evening or weekend comes around when they might do what they want, there is no energy or motivation left for anything but "flopping out…That's a difficulty – because how is life enjoyable or satisfying in the long term if you're only doing what you should do the whole time?
And the long term result of this lack of self-care is that is we get overwhelmed and exhausted and regularly doing the self care activity begins to feel like a dream we don't seem to have the control to achieve.  This is the norm for most of us. It's what Segar calls 'Caretakeritis':
When we do not prioritise our own self care because we're busy serving others, our energy is not replenished. Instead we're exhausted, and our ability to be there for anyone or anything else is compromised.
We end up so tired we feel the only way to switch off is to zone out in front of the TV (often while also flicking through our phones), which usually does little to restore us.
So how do we change this mindset?
2. See your creative hobby as part of your ESSENTIAL FUEL
Segar suggests you focus on how your painting session (or whatever self care activity you're thinking of) makes you feel.  For this to be a self-care activity, the answer should be 'relaxed' and probably also somewhat  'energised' or 'replenished'.
Note to those still learning: It's important to remember that if you're still in the early stage of learning (which actually is likely only be as little as 20 hours) there can be an element of being out of your comfort zone or even frustration with your results at play too – it doesn't mean it can't become really enjoyable for you, but scheduling those 20 hours and sticking to them to see how your feelings change as you improve is really important!
So if painting is restorative for you, keep in mind that the more energy you give to taking care of yourself the more energy you then have to give to and fuel what matters the most to you. Come to see the activity as your 'essential fuel', something that is absolutely vital to sustaining you to be your best self, not some self indulgent, nice to have, gift to yourself.
This mental shift requires practice, as it runs counter to how most of us have always seen things.
3. If you struggle with it, try Segar's thought experiment:
Imagine that you have a new mindset that is directing you to make feeling better in your daily life and self-care a top priority. Consider one or two small things that you could give yourself permission to do in your day that would re-charge your battery and bring positive feelings:
What activities would you spend time doing?
When you imagine yourself doing these activities, what do you notice or feel about yourself?
I'd love to read your answers in the comments below!
As for me and exercise, well the day after I finished the book, I found out I was pregnant again and within a week I was taken over by 'morning' sickness again followed by low iron and since then a stroll with the buggy and the dog is all I've managed!  But I've been managing to prioritise an afternoon snooze on the sofa time so for me there's still been some self-care progress!
Does this ring true for you? Do you think you can shift your mindset to prioritise painting (or any self care)? Have you already managed it? Do share your story in the comments below – I love to read them!