Have you considered giving up painting? Or any new skill you're trying to learn?
Perhaps you've got super frustrated with your results and questioned whether you should keep trying?
Sometimes you need to cut your losses and focus on something else, right?
Well, maybe.
Recently (before I got pregnant)  I tried to develop a new skill (Squash or Racquetball) and was seriously tempted to quit.
So in this video I share with you a few tips for how to know if you should indeed cut your losses and quit, or whether you actually need to change the way you're thinking!
If you've got your own tips on how to make decisions like this, or have an experience of deciding to quit or not, I'd love to hear from you in the comments below!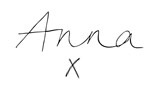 P.S. you might be able to spot my baby bump in this vid but don't worry, I did temporarily quit squash when I was pregnant!