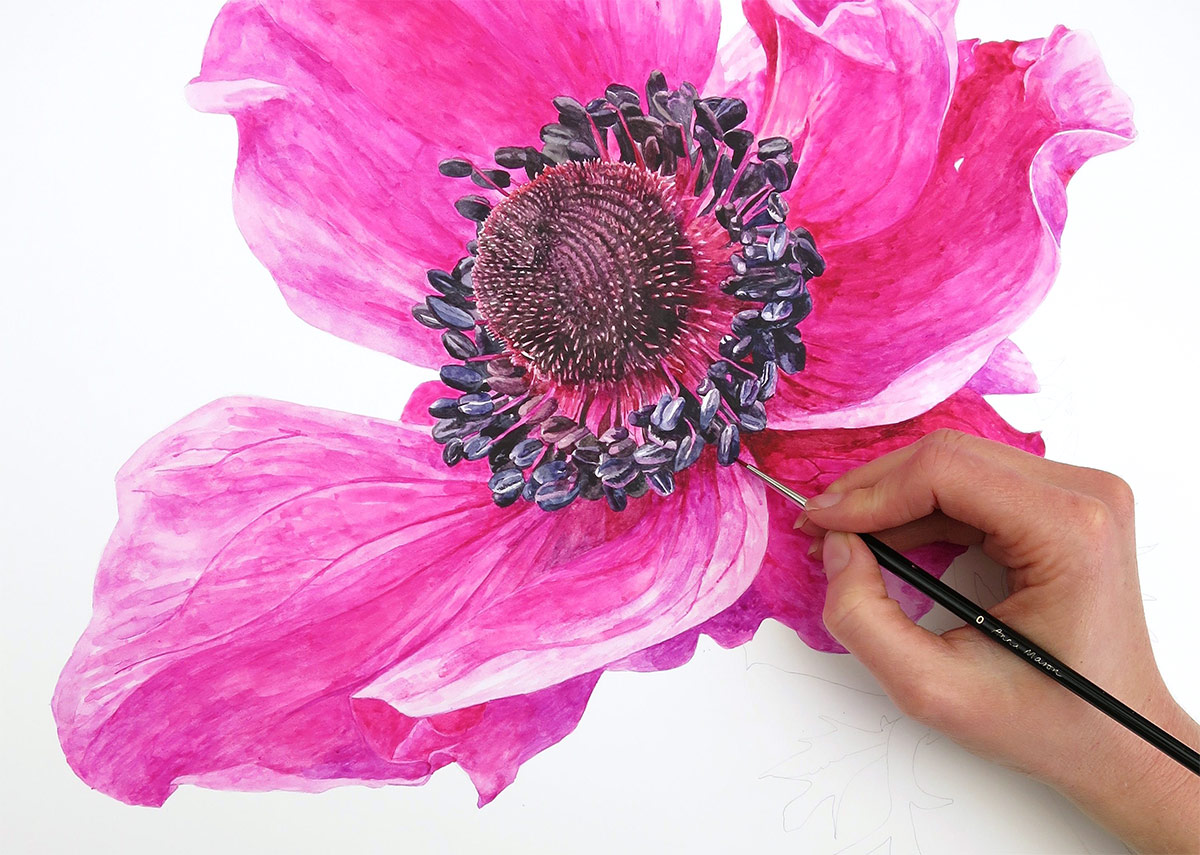 Has an art teacher or well-meaning friend ever told you to 'loosen up' your painting style?
Was it a suggestion you wanted to hear or did it undermine you?
I was speaking with a 30 yr old guy the other day who, on finding out I was an artist, told me his own personal history with art.
It was very familiar and one I've heard countless times from students at workshops in the UK and USA.
He told me that he'd LOVED art as a child and had had a talent for it. He had spent hours drawing and painting and had developed his skills so that he was good at accurately portraying his subjects.
But when he was 13 he got an art teacher at his school who was frustrated by his detailed style and insisted that he ''LOOSEN UP'. His style was frowned upon as inferior.
He battled with this teacher for the next couple of years but became completely disheartened with art as he was so discouraged from drawing and painting in the way he enjoyed. He gave art up at school as soon as he could.
He hasn't painted since. How sad is that!
The fact is we are all different in this world.
Thank goodness.
Some of us get a kick out of making art that looks 'real'.
It makes our hearts sing. The process, as much as the result, brings us enjoyment.
It allows us to engage with our subject on a deep level.
We REALLY get to perceive every bit of it by looking at the details. We get to KNOW it.
That's just what happened for me with this red Banksia (above). Painting it in this level of detail gave me a really deep appreciation of it, and achieving its 3D form was enormous fun.
As it stands, here in Europe and the USA, the received wisdom is that 'tight' (the often pejorative term for 'detailed') painting is inferior to 'loose' more impressionistic painting.
But I think that's plain wrong.
Students at art school are taught to loosen up, then some go on to teach students in school to loosen up.
But in the end, if you enjoy painting, no matter what the style, no one should tell you to change.
And if they do, they should really loosen up!
If you have a story like this please share it in the comments below, I'd love to hear it!