Taking a strategic break from your painting can be THE thing to allow you to identify what it is you need to do to improve it.
This is especially true towards the middle and later stages of a painting.
It's saved many from being thrown in the bin (or 'tossed in the trash' as those of you in the US would say).
This week I heard it had been 70 years since George Orwell published a lesser-known work, 'A nice cup of tea' in which he described his method for making the perfect brew.
And this reminded me of a habit of mine that my online School members are all too familiar with.
I take tea breaks from my painting.
And lots of them.
And it's not for the caffeine. I gave that up in January (I feel so much better).
It's actually for the break.
Research shows that the human brain isn't all that well suited to the extended focus we ask of it these days. Instead, we evolved to be able to maintain heightened concentration in short bursts for survival – when we encountered a predator.
So expecting yourself to be able to paint for hours on end with maintained focus, isn't actually very realistic.
Work expert Ron Friedman in the Harvaard Business Review cites psychology research which has revealed:
When you work on a task continuously, it's easy to lose focus and get lost in the weeds. In contrast, following a brief intermission, picking up where you left off forces you to take a few seconds to think globally about what you're ultimately trying to achieve. It's a practice that encourages us to stay mindful of our objectives…
I've found this to be so true when helping students in workshops.
They often work on a picture for so long they get entirely bogged down in the detail (which of course we love and want to get right), but in the process they stop being able to see the 'big picture' and assess their painting as a whole.
Only by seeing the the whole, can they work out what areas they need to work on to improve the overall piece.
And for the most part, the fixation on detail after working without a break for too long isn't a happy one.
It's usually accompanied by their inner critic being in full flow – telling them that the particular detail they're fixating on isn't quite right somehow.
It's at this stage I have to pack them off for a break.
And usually I send them to get a cup of tea.
Obviously, as a Brit, 'tea' is the main thing that springs to mind when I think 'break' (or in numerous other situations actually!).
To go and make a cup of tea and then drink it, away from the painting, takes around 15 minutes. And it seems to fit with the research describing the ideal sort of break:
Find something active you can do with this time and put it on your calendar. Take a walk, stretch while listening to a song, or go out with a coworker for a snack. If these activities strike you as too passive, use the time to run an errand. The critical thing is to step away from your computer so that your focus is relaxed and your mind drifts.
And it works.
When students return after their break, they are almost always a lot more impressed with the painting they return to. All of a sudden they can see it as a whole.
They can see what they have actually achieved in the last few hours.
It feels as if they have a new pair of eyes (some 'fresh eyes' as I often put it) as they can see clearly what IS working with their painting which gives them a confidence boost.
But they're also able to compare their painting to their reference photo and see immediately what areas they need to work on again.
So, when you find yourself under the influence of the inner critic and obsessing about a part of your painting, make sure you take a strategic break.
Make a cup of tea. Get fresh eyes, and come back to finish it off with pleasure!
I'd love to know if you've discovered the benefit of breaks and if so, what you get up to in them?
Please let me know in the comments below.
Happy painting,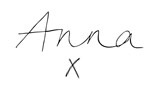 And in case you'd like to join me in having a cup of tea when you break, here's a fun little video which shows you how to make the perfect cuppa!: